Business Excellence

Community of Practice
The Business Excellence Community of Practice (BECOP) welcomes anyone who is excited about bringing good change to our great institution.
Join Us Now
About
This group looks to leverage expertise, knowledge, and resources across UC San Diego to build a broad and diverse network of practitioners interested in creating an agile, sustainable, and supportive infrastructure and a culture of continuous improvement.  Our purpose is to enhance organizational insight, business judgement, and strategic acumen by capitalizing on our collective knowledge of UC San Diego program, project, and process management initiatives.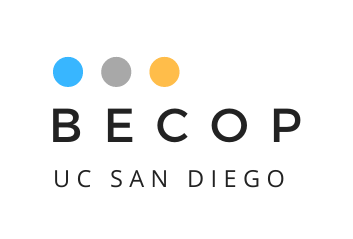 Newsletter
Check out our newsletter to stay current with BECOP announcements, events and late-breaking news!
Purpose Statement
 The UC San Diego Business Excellence Community of Practice (BECOP) is local communities of practice for:
Change Management

Continuous Improvement based on Lean Six Sigma

Project Management
These communities are a group of professionals joining together through shared interests as change agents. Business improvement practitioners, aspirational entry, and mid-level professionals, managers, and strategists are all welcome.